Mitch Catlin resigns amid Liberal Party donations scandal
August 2, 2022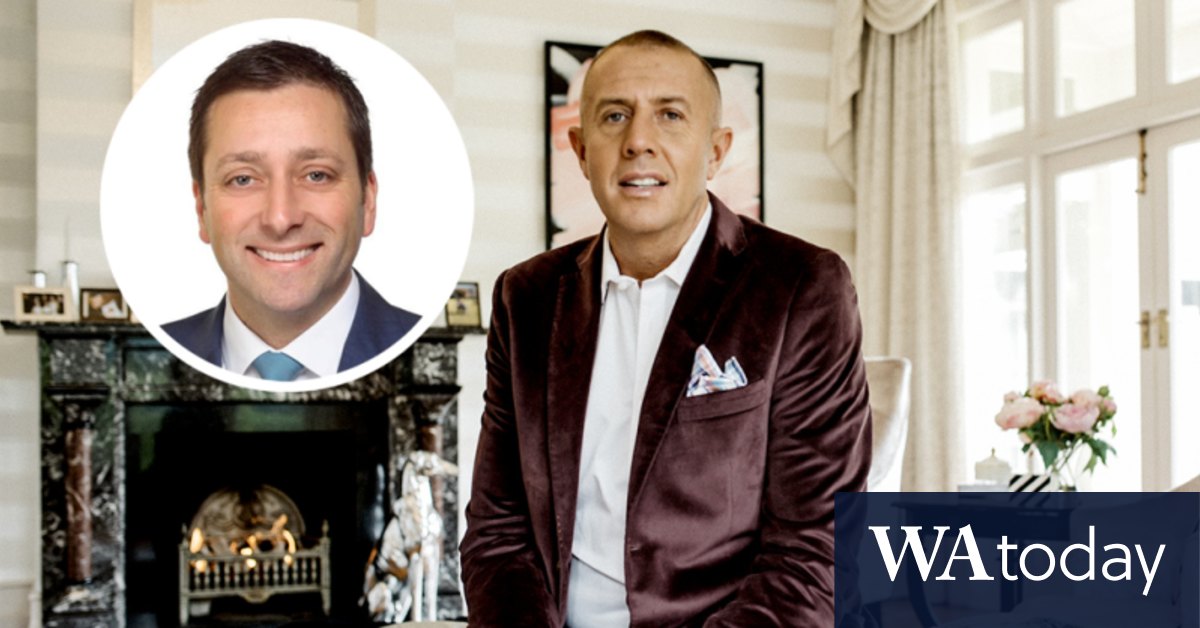 Loading
Guy accepted his resignation but said the contract was never signed and that he never forwarded the contract to a Liberal donor. The leaked email from Catlin to Guy, from September last year, shows Catlin asked Guy to pass on the contract to the donor. Catlin also claimed the contract was "as per the original email agreement between you and me."
"I value integrity," Guy said on Tuesday morning.
"We didn't do this. We didn't agree to this. Nothing was signed. There was nothing signed," Guy said, referring to the contract.
Later, after Pearson's press conference, Guy said the government writing to the agencies was a "desperate attempt from a tired, corrupt and arrogant government to distract from its own integrity failings".
He said he would fully co-operate with any investigation and "will not waste taxpayer money to block the work of integrity agencies and cover-up the truth."
"Unlike Daniel Andrews, I will increase, not cut, the funding and powers of the Ombudsman and the IBAC," he said.
The opposition leader argued Catlin's swift resignation stood in contrast to the Andrews government, saying its MPs only quit once their wrongdoing was exposed by corruption investigations.
"The government can have all the commentary they like. Nothing was signed. Nothing was agreed to. We value integrity, which is why Mitch has resigned today despite signing and agreeing to nothing.
"I have a vastly different approach to managing integrity in this state than the current government."
Asked whether the proposed payments were linked to Catlin's employment, Guy said, "of course that was part of the discussion."
"But the point is that was not considered transparent enough … and nothing was ever actioned on," he said. "Mitch and I believed it was better to have everyone employed through the [regular] budget, which is what it is today."
A party room meeting of Liberal MPs was delayed on Tuesday morning as opposition frontbenchers faced questions on the matter and Guy's office determined how to deal with the issue.
Liberal Party MPs were supposed to meet at 8am on the first day back to parliament after the winter break, but the meeting was delayed until 10am, and their joint meeting with Nationals colleagues was put off until 10.45am.
Several Coalition sources, speaking anonymously because these meetings are confidential, said Guy addressed the controversy with his MPs. The sources said Guy argued the quick resignation would allow the party to move on and continue prosecuting the Andrews government on its own integrity issues.
Former leader Michael O'Brien, a former barrister, said during the meeting that opposition MPs and staff often took pay cuts to be involved in politics because it was a service to the public. "This shouldn't be a place for people doing a side-hustle," one MP recalled O'Brien as saying.
On Thursday afternoon, O'Brien tweeted: "Sick of dodgy politics? So am I. It's why I'll fight for more power and more funding for our anti-corruption watchdogs."
Guy, who said he would create a new code of conduct for opposition staff, said he felt personal disappointment that Catlin, a former PR executive, needed to go.
"This morning my chief of staff Mitch Catlin has offered me his resignation despite not signing any agreements of this nature," he said, adding that he considered Catlin a friend.
"I'm not going to deny it's not something that hurts me too, of course it does … He's worked so hard."
The Andrews government has released a list of 14 questions it wants Guy to answer including: When did he become aware of the contract? What "business interests" did the contract refer to, and why was Guy asked to forward the contract to the Liberal donor?
The documents show Catlin hired lawyers to draw up a contract for the arrangement, then sent it to Guy asking him to "forward onto" the donor.
The proposed contract contained a clause saying it would be terminated if Catlin left the role of chief of staff to the opposition leader.
The name of the donor was redacted in the leaked documents. The Age is aware of the identity of the donor – who chose not to sign the contract – but has not named him for privacy reasons.
Labor minister Danny Pearson said the opposition needs to "come clean", demanding Guy reveal his involvement in the proposal.
"What did Mr Guy know and when did he know it?" Pearson said.
"Guy is putting himself up as the alternative premier … this goes to his credibility.
"He's got serious questions to answer, including are these arrangements being used to get around the strictest donation laws in the country?"
The Morning Edition newsletter is our guide to the day's most important and interesting stories, analysis and insights. Sign up here.